Quality and testing
Quality systems in place at Alpha ensure that we are able to produce excellent products, consistently while maintaining the delivery schedule. We take conscious efforts to ensure that equipment dispatched from our facility will perform beyond customer expectations. With a trained team of professionals and machinists we have created an ecosystem in which quality is regarded as a priority and each one of the employees make efforts to achieve it.
Quality assurance certifications like ISO and other are benchmarks in industry standards and Alpha has always carried out its operations in accordance with these standards¸.
To maintain superior quality and customer satisfaction, we impose strict quality testing in our manufacturing process which includes :
Scrutiny of final CAD design by industry experts.
CMM scanning at numerous stages in the production cycle
White-light scanning of critical profiles to ensure precision and conformity with 3D design.
Coordinate measuring arm (FARO) to maintain strict tolerances during the assembly and pre-dispatch check.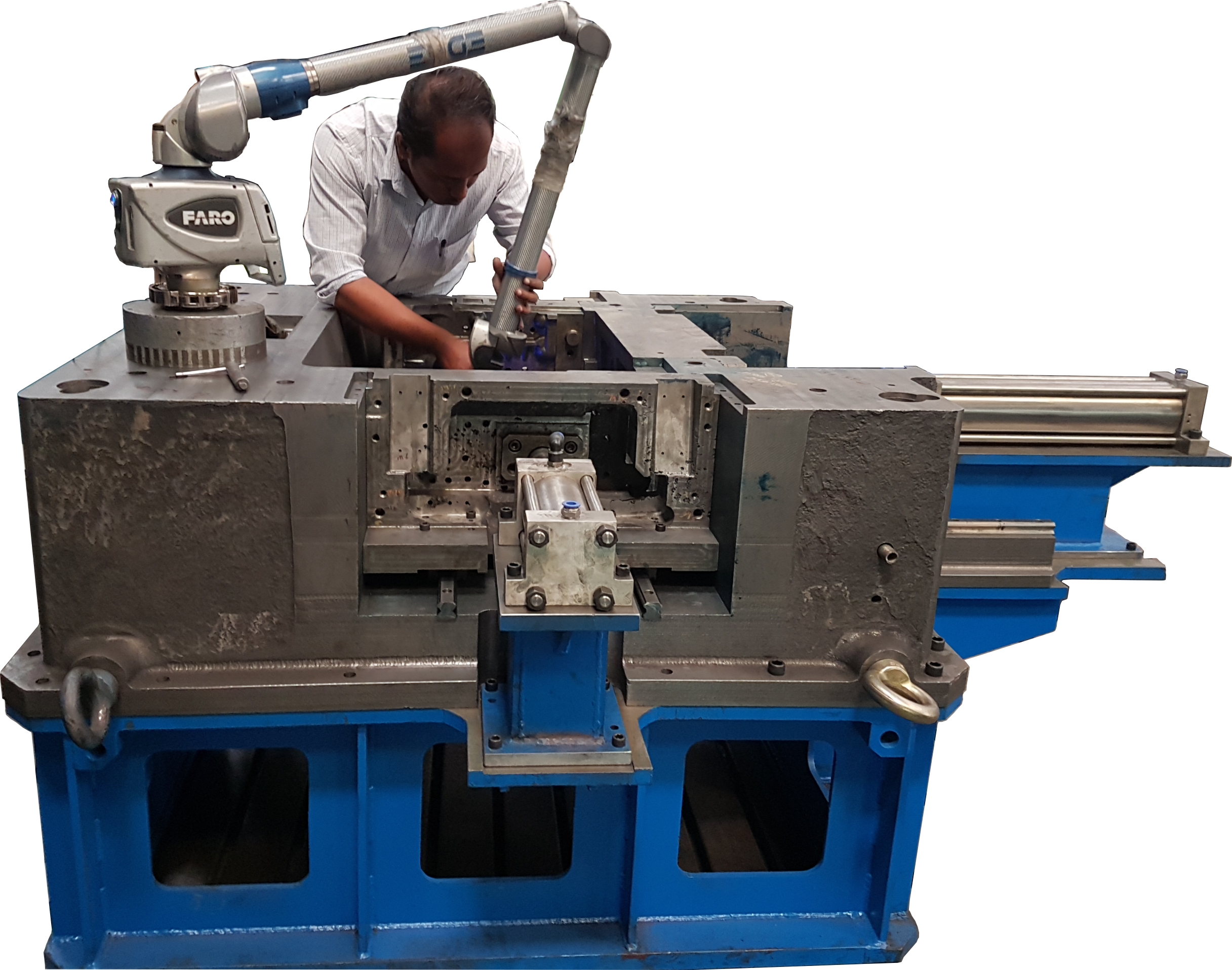 Agile quality testing equipment give an advantage in manufacturing superior products.