Engineering
Our main objective has always been to provide value to our customers and be a support framework through the complete process.
Alpha is focused on setting up guidelines and parameter assignments which help in standardisation of the design procedure and thus speed up the process.
Designing of foundry tooling is an art in itself and one can achieve proficiency in this field only with sufficient experience and sharp technical skills. With our team of 40+ design professionals, we have been able to synthesize critical designs and execute the manufacturing smoothly. With a single point of contact assigned to each project, technical and design changes can be conveyed to our team effortlessly. Our engineers have worked in varied fields, numerous materials and a spectrum of applications. With a holistic view of the design procedure in mind, design engineers ask the right questions to the customers and help create the most efficient design for foundry toolings.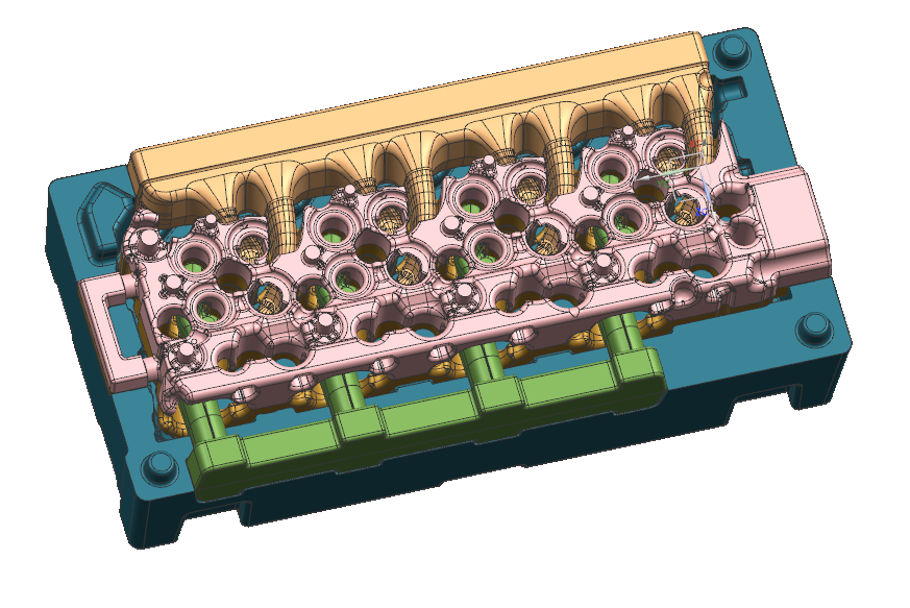 Core assembly of 6-cylinder head
Visualising how our equipment will perform at the production line at the customer's end is helpful to optimise the design and provide a cost-effective and reliable solution. Simulations help us to predict the flow and stress through the equipment during production and learn how to improve the design. The factor of reliability is of utmost importance to the customer and we strive to provide the most effective solution. Simulations for casting/ solidification for iron, aluminium gravity casting, low-pressure aluminium, high-pressure aluminium can be done at our facility. Corebox sand filling simulation programs can also be run on request to hone the design process. Important anomalies like shrinkage and porosity can be handled by optimising the design.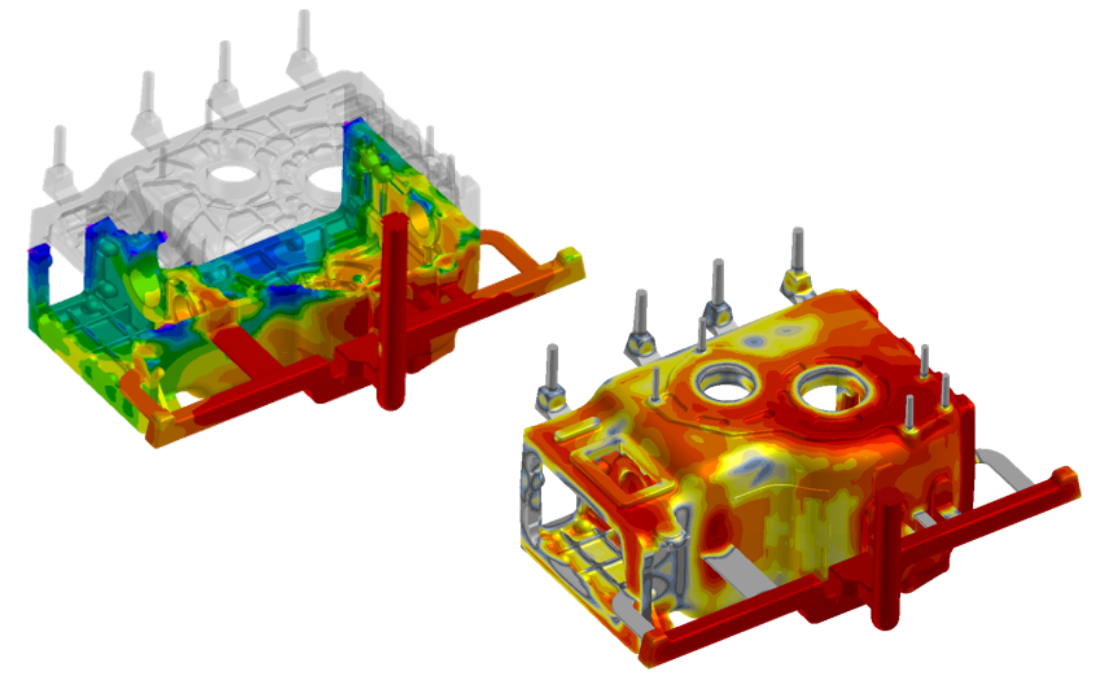 Parameters related to fluid dynamics and porosity are analysed to ensure the best production quality In this image, filling characteristics and solidification is analysed
Development of new products are hindered by technical challenges throughout the process. Our reverse engineering capabilities have helped numerous customers overcome difficulties and produce an efficient design. 3D white light scanners and precision measuring devices help achieve accurate modelling of components and aid in the development process.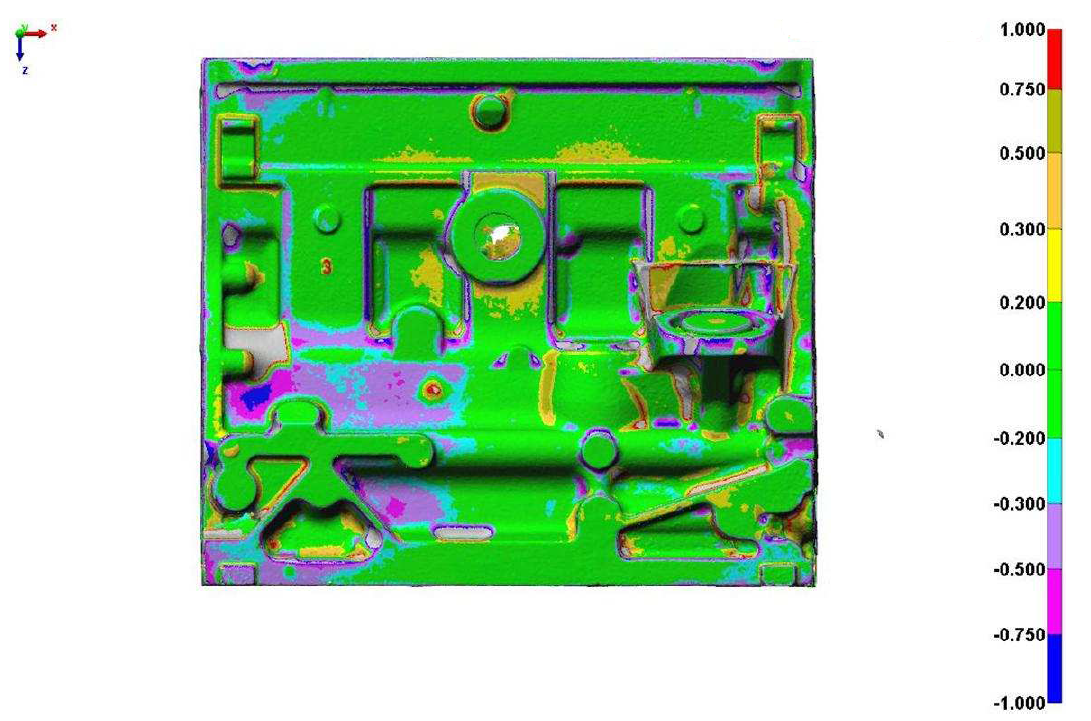 Inspection using 3D scanning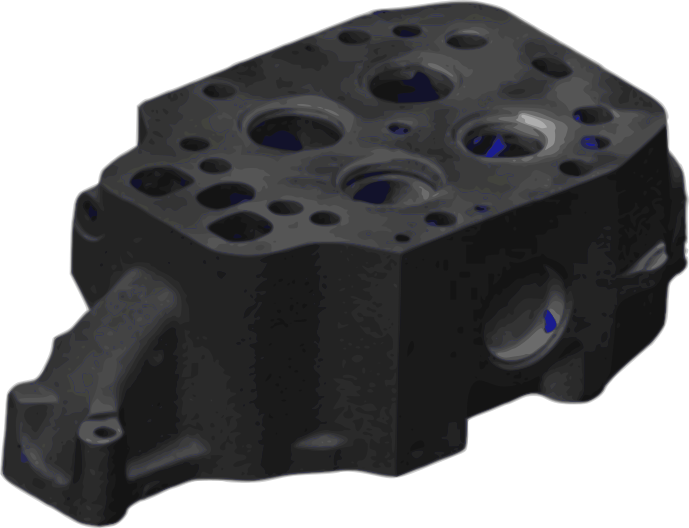 Point cloud data of a single cylinder head