Manufacturing
Manufacturing precise products is the forte of Alpha and we have continuously worked to better our manufacturing skills by uplifting industry standards. Our team of qualified professionals and machinists have honed their skills and are able to do justice to all manufacturing challenges and deliver results in time.
Manufacturing set-up at Alpha gives the customer an end-to-end solution of their requirements and has capabilities to create precise equipment with inhouse facilities. Machining centers in Alpha are handled by well trained workforce who are able to produce precise manufacturing requirements of the customers. 3-axis & 5-axis machining centers, EDM machine, conventional machining equipment are present at our facility to produce & develop challenging customer projects.
We continuously try to integrate new professionals and bring in new ideas to the manufacturing systems and workflow which help us remain at the forefront in the manufacturing field. Assembly of the equipment is handled by an experienced team who takes responsibility of the foundry tooling till the customer's end.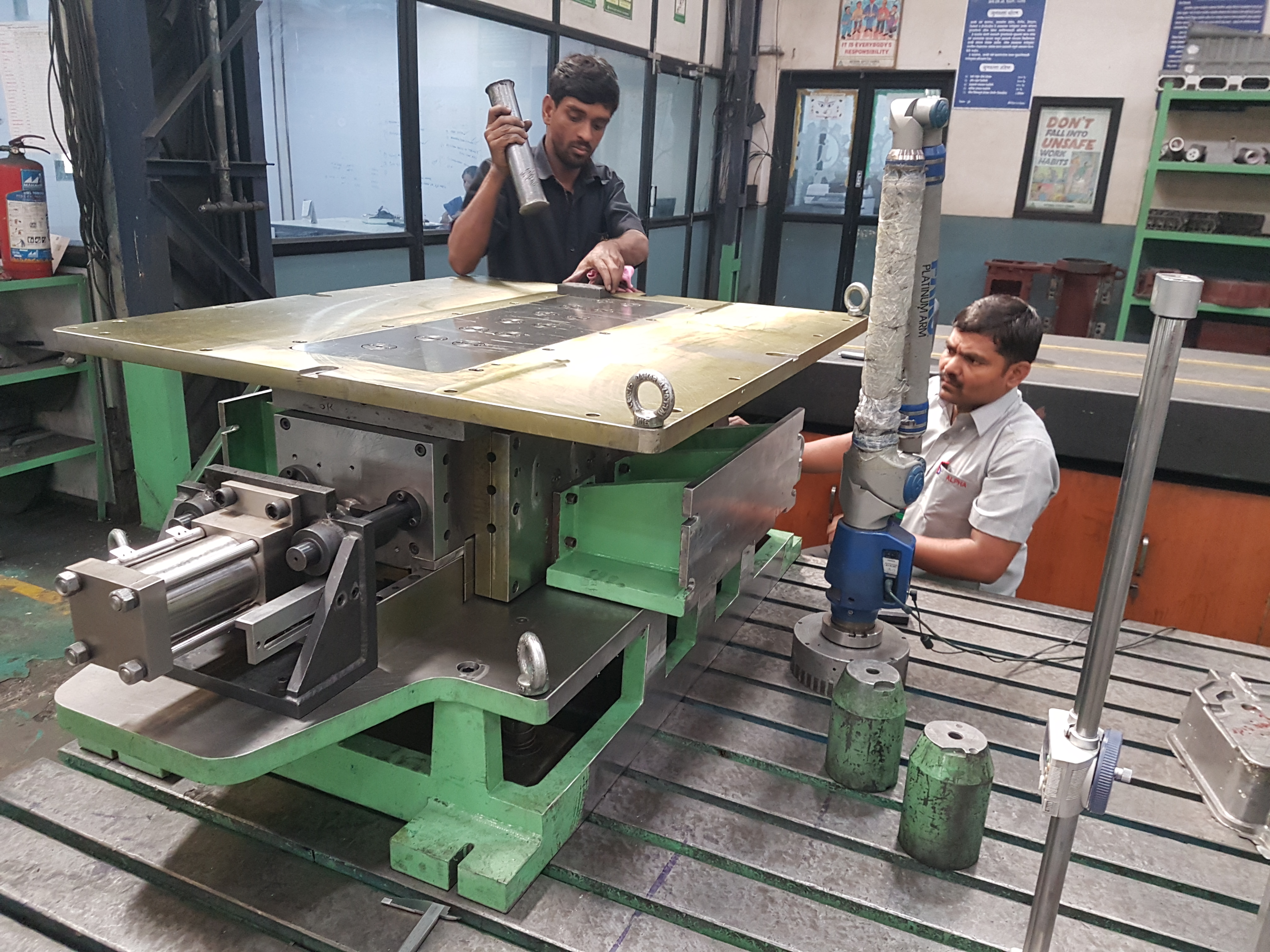 Trained workforce and use of modern manufacturing technology are able to produce reliable products.